General is not your average dog. Apparently he is a descendant from the famous escapist Houdini.
Well, maybe we are exaggerating, but this pup managed to escape the Aquia-Garrisonville Hospital using his mouth. He managed to open 3 doors!
This extraordinary dead happened when General's owners were on vacation while he was staying at the Veterinarian Hospital.
Luckily, neighbours and animal control helped find the little menace.
A couple hours later, General was found laying on a patio near the hospital and was returned to his worried family.
Take A Look At The Hospitals Surveillance Footage.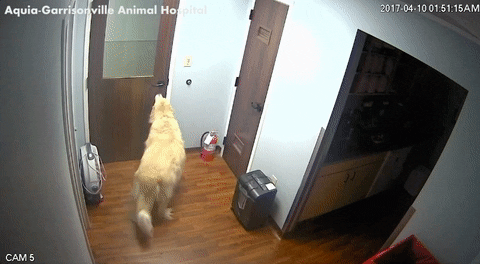 Owner Travis Campbell told ABC7 News, "When it comes to doors, he can get a lot of doors open."
This Dog Just Wanted To Have Fun. He Is A Good Boy!