Every day, people walk into stylist Konstantin Bogomolov's studio and come out looking like a completely different person. It's hard to believe that one stylist has the power to give someone such a dramatic transformation. But once you see what his students and Bogomolov have done, you won't believe it.
Mikhail, Actor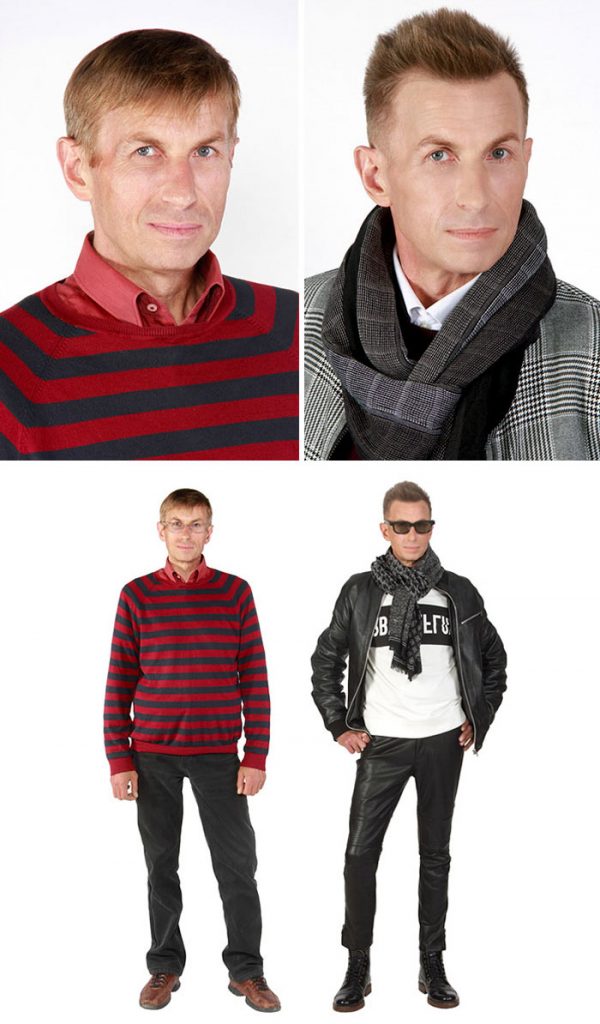 48-year-old Mikhail was giving us serious Norman Bates vibes in the before pic. Not that we mind because Anthony Perkins, the actor who played Bates in the movie was freaking awesome. But in the after pic, he looks like he's ready for the runway.
Ilona, School Teacher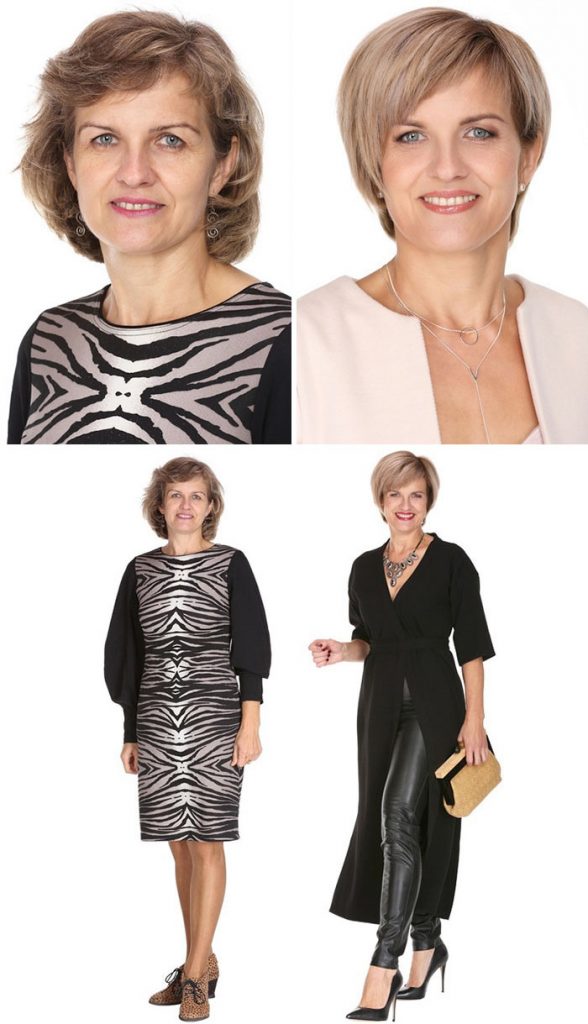 Even school teachers might need to learn a few tricks every now and then, like how a zebra-striped dress doesn't really do much for most of us. Konstantin gave 47-year-old Ilona a new hairdo and a pair of black leather pants that make her look absolutely stunning.
Natalia, Schoolteacher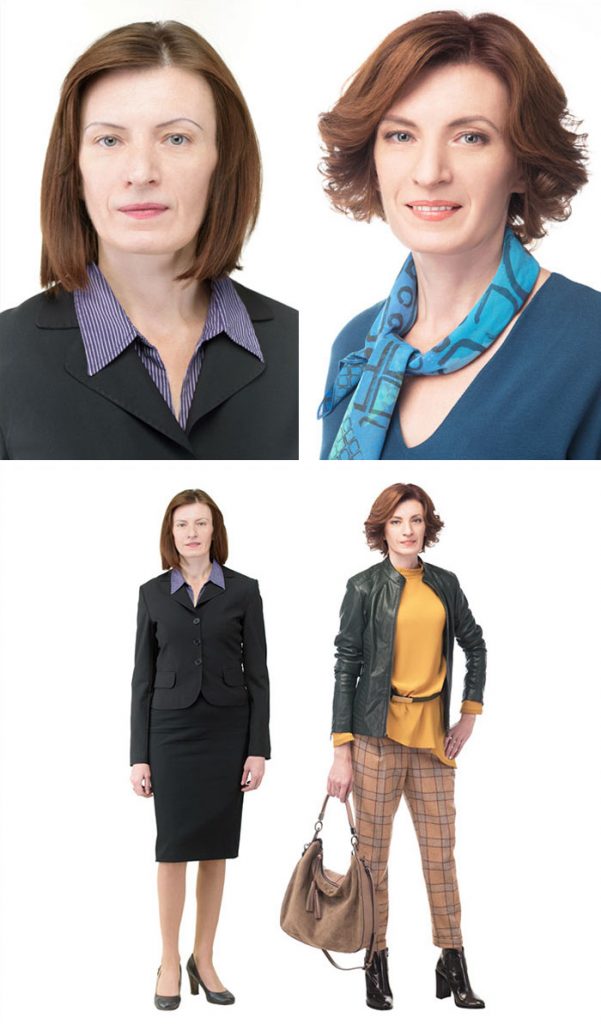 They say some students find teachers intimidating. But that's only because 38-year-old Natalia looked so serious. But with Konstantin's help, she looks far more approachable and modern. We're sure test scores skyrocketed, much like her look.
Nikolay, Freelance Designer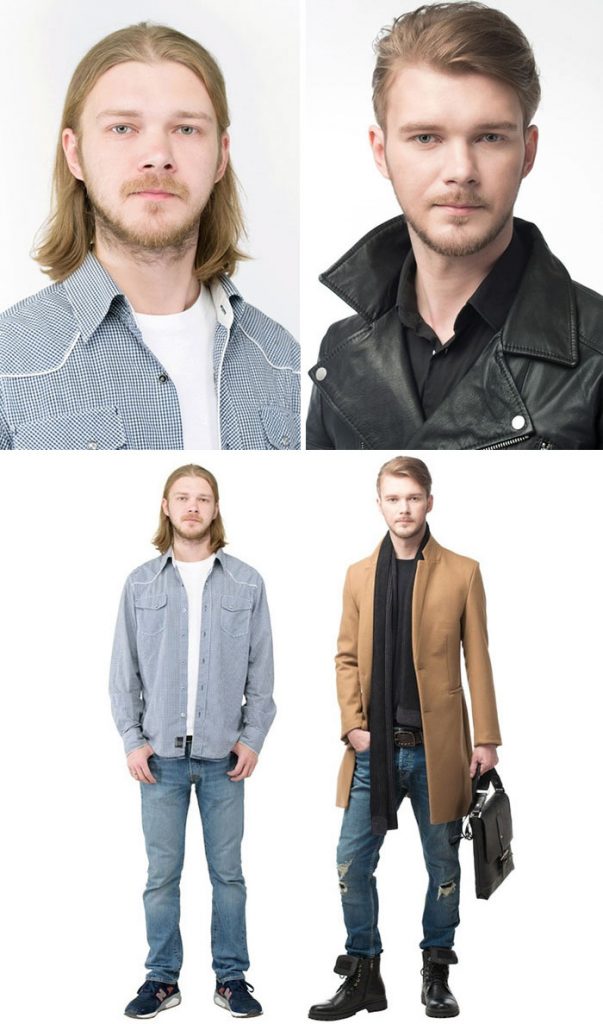 Before Konstantin got his hands on him, 31-year-old Nikolay looked like a millennial college student. But it's amazing what a haircut and a change of clothes did for this freelance designer. He could definitely grace the cover of GQ now.
Lyudmila And Tamara, Twin Dentists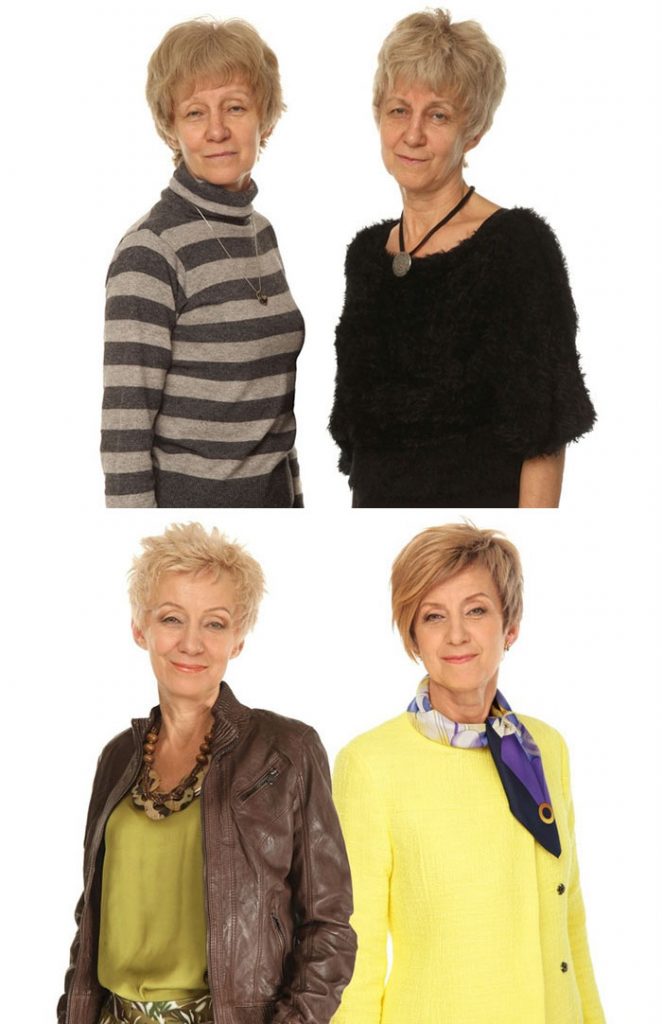 Konstantin must have tapped into the fountain of youth because he somehow turned back time with these 65-year-old "Golden Girls" and made them look ten years younger, and livelier.
Jolanta, Entrepreneur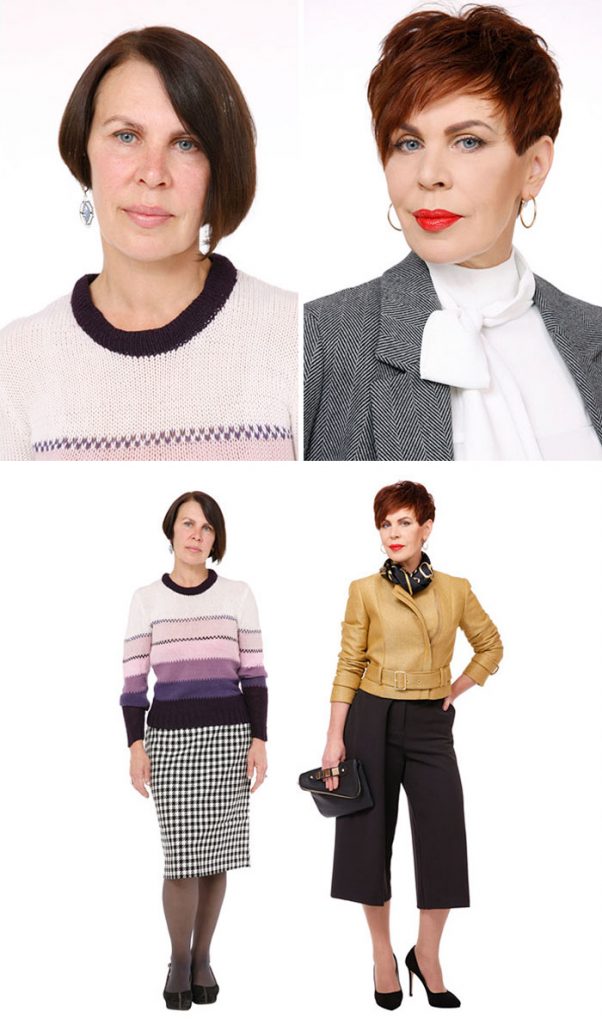 53-year-old Jolanta looks more like the soccer mom some of us grew up with. But after her transformation, she looks more like a badass businesswoman. And we love the bold red lipstick. It suits her well!
Galina, Nuclear Physicist
Nuclear physicists don't generally have time to get all gussied up. But Konstantin gave 68-year-old Galina a makeover that will undoubtedly cause a meltdown wherever she goes, cause she looks oh-so-radiant!
Pavel, Photographer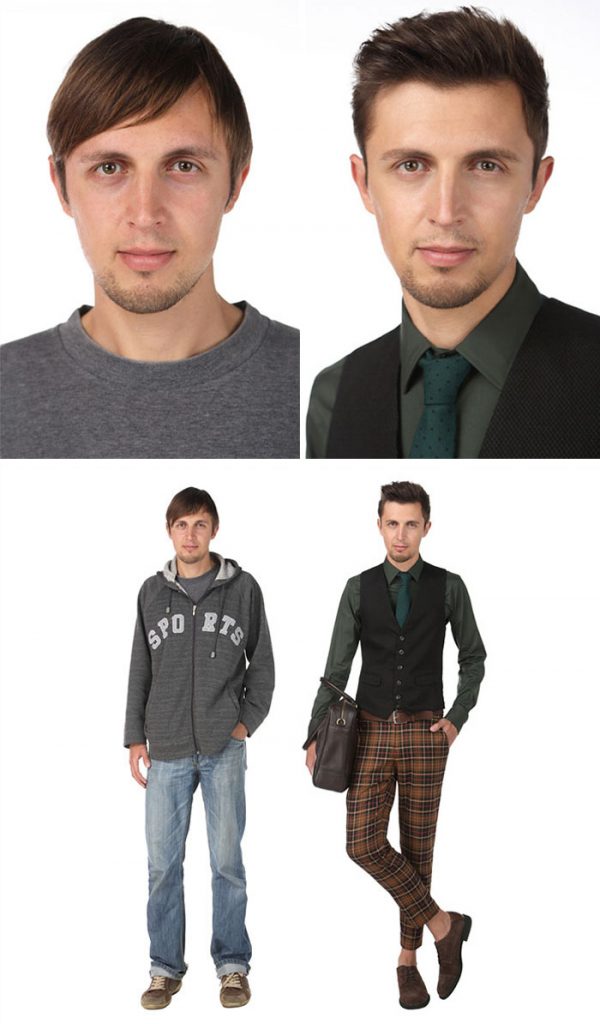 30-year-old Pavel looks like a college freshman in the before photo. But in the after pic, he doesn't just look like a photographer, he looks like the kind of guy you'd see modeling in a menswear catalog.
Irina, Retired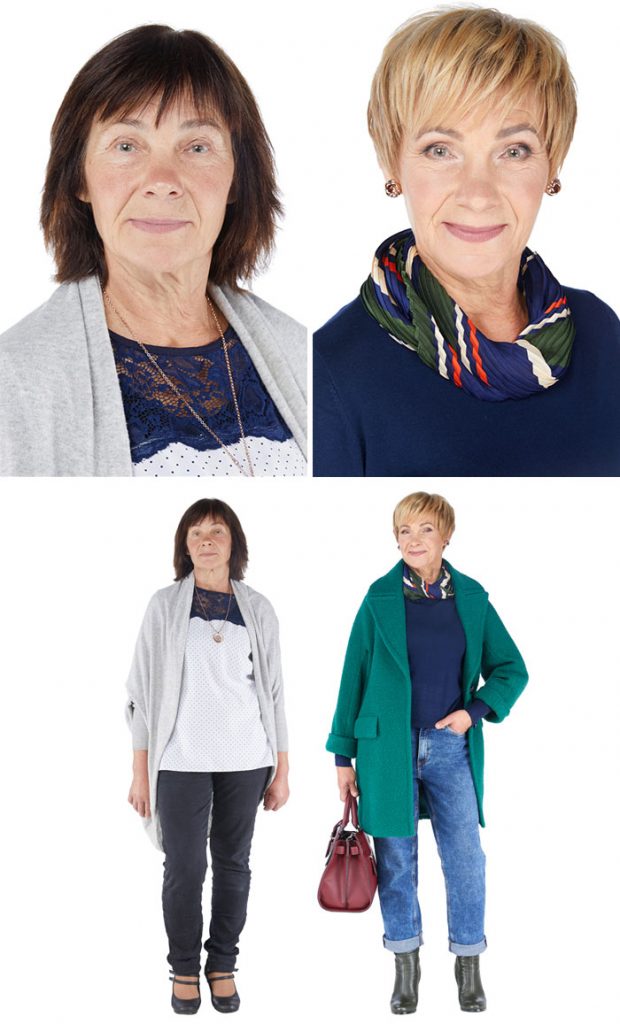 65-year-old Irina didn't just retire from her job. She retired her hair color. Now she's blonde, has a really cute haircut, and is dressed like she's ready to take on the world.
Lidia, Accountant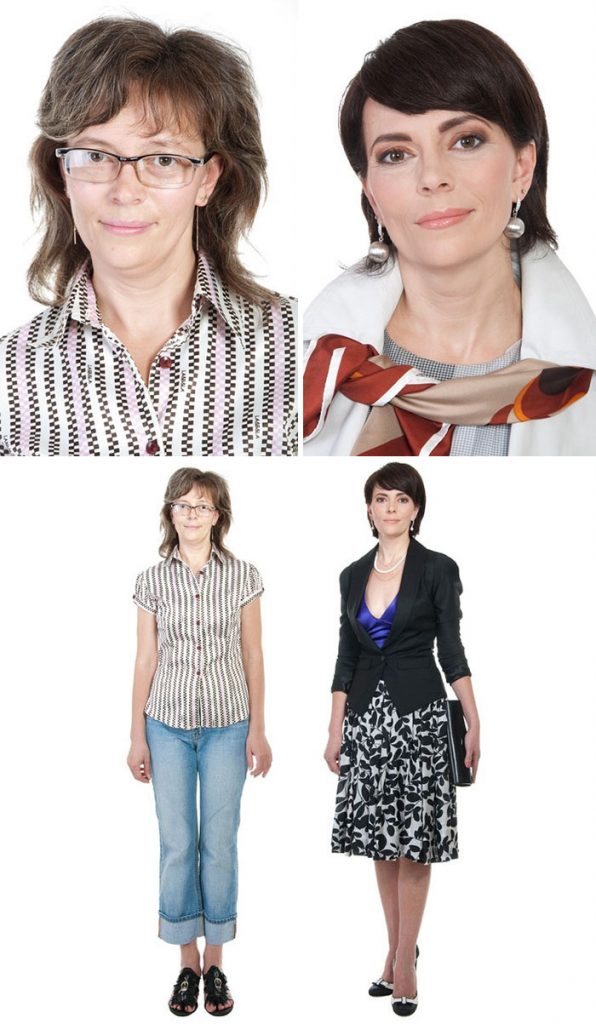 43-year-old Lidia may be an accountant, but she looked more like a school librarian. Then Konstantin worked his magic and turned her into a classy business lady who looks somewhat similar to Kris Jenner.